MAUREEN MCCORMICK
(Marcia "Marsha" Martin Brady Logan)

Born: August 5, 1956


'Marsha' different spelling used in many books and articles.

The name 'Martin' is Marcia's biological father's last name referenced in 'The Honeymoon' episode.

The name 'Logan' comes from her marriage to Wally Logan in 'The Brady Brides and later reunions shows.

Maureen appeared as 'Marcia' in all original casted Brady related series and movies with the exception of 'The Bradys' in 1990. She was replaced by Leah Ayres.



Other Lifetime Credits
(Brady credits not included)


Films
The Boys (1961)
The Arrangement (1969)
Cold Turkey - voice (1971)
Pony Express Rider (1976)
Moonshine County Express (1977)
Take Down (1979)
Skatetown USA (1979)
The Idolmaker (1980)
Texas Lightning (1981)
Return to Horror High (1987)
Dogtown (1998)
Baby Huey's Easter Celebration (1998)
Million Dollar Kid (2000)
Title to Murder (2001)
A-List, The (2001)
Jane White Is Sick & Twisted (2001)
Man from Elysian Fields, The (2001)
Dickie Roberts - Former Child Star (2003)
Stone & Ed (2008)
Outsider's Inn (2008)
Prayer Hour (2011)
Christmas Spirit (2011)
Snow White: A Deadly Summer (2012)

Theatre
Wind It Up and Its Breaks - La Jolla Playhouse (1964)
McCarthy - Odyssey Theatre
Peter Pan - San Bernardino Civic Light
Thanks Anyway - Marilyn Monroe Theatre
Shenendoah - North Carolina Regiona Theatre in Raleigh, N.C.
Grease - Broadway's Eugene O'Neil Theatre (1995)
Vagina Monologues - (2002-2003)

Telefilms, Specials and Series
Kids Eye View of Washington w/Art Linkletter - special (1970)
Gibbsville: The Turning Point of Jim Malloy - telemovie (1975)
A Vacation in Hell - telemovie (1979)
Runaways - telemovie (1979)
When, Jenny? When? - special (1980)
Faculty Lounge - pilot
That's Adequate - telefilm (1989)
Salute to the 70's - special (1993)
Panic in the Skies - telefilm (1996)
Barbara Mandel Story - telefilm (1997)
Teen Angel - series (1998)
Passions - soap opera (2000)
My Life is a Sitcom (judge) - (2003)
TVLand Awards (presenter) - (2003)

Guest Starring Roles
Bewitched - 'And Something Makes Three', 'Trick or Treat'
The Farmer's Daughter - 'Why Don't They Eve Pick Me?' (1964)
Honey West - 'In the Bag' (1965)
This is the Hospital - 'Pilot'
Camp Runamuck - 'Pilot', 'Tomboy' (1966)
I Dream of Jeanie - 'My Master, the Doctor' (1965)
My Three Sons - 'Ernie the Bluebeard' (1968)
Marcus Welby, M.D. - 'The Day After Forever'
Happy Days - 'Crusin'(1974)
Harry O - 'Secret Games' (1974)
Joe Forrester - 'Bus Station' (1975)
Donny & Marie (1976)
Streets of San Francisco - 'No Minor Voices'
Gibbsville: 'All the Young Girls'
Westside Medical (1977)
Delvecchio - 'One Little Indian'
The Love Boat - 'First Time Out', Winner Take Love', 'Gopher's Engagement' 'First Voyage, Last Voyage', 'The Christmas Presence' (1981)
Nancy Drew Mysteries - 'Nancy Drew's Love Match' (1977)
Fantasy Island - 'Beauty Contest', 'Aphrodite', 'Reprisal', 'The Sisters', 'Best Seller' 'The Tomb', 'Roller Derby Queen', 'Dr. Jekyll and Miss Hyde', 'The Boxer' (1978-84)
Vegas - 'The Pageant'
Lou Grant - 'Sweep'
New Love American Style - 'Love and the F.M. Doctor' (1986)
Day by Day - 'Bradyvision' (1989)
Herman's Head -'When Hermy Met Maureen McCormick' (1993)
The Single Guy - 'Kept Guy' (1996)
Johnny Bravo - 'Beach Blanket Bravo' (1997)
Touched By an Angel - 'Clipped Wings' (1997)
It's Like You Know - 'Lust for Life' (1999)
Moesha - 'Isn't She Lovely?' (1999)
Son of the Beach - 'South of Her Border' (2000)
The Amanda Show (2000)
Sunday Dinner (2000)
Lifegame (2001)
Son of the Beach - 'The Sexorcist' (2001)
Son of the Beach - 'Godfather Knows Best' (2002)
Scrubs - 'My Journey' (2003)
My Brothers Garcia - 'Moving On Up' (2003)
The Guardian - 'Beautiful Blue Mystic' (2004)

Guest Star on Talk Shows/Game Shows
Mike Douglas
Merv Griffin
Ed Sullivan
American Bandstand - 3 appearances
Art Linkletter
Donnie & Marie Show
Rosie - twice
Conan O"Brien
Vibe (1997)
Ru Paul (1997)
Ricki Lake
The View
The Today Show (2002)

Dating Game - 2 appearances
Family Feud
Star Games
Weakest Link (2001)


---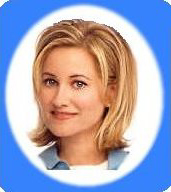 (Teen Angel - 1999)


| | |
| --- | --- |
| | INTERVIEW |
| | BACK |
| | TV LISTINGS |
| | CAST AREA |
| | HOME |