Teen Angel

Cast: Steve: Corbin Allred Marty: Mike Damus
Pam: Conchata Ferrell Jordan: Jordan Brower
Katie: Katie Volding
Judy: Maureen McCormick
1997-98 Season - Cancelled




List of All the Episodes (Original Air-date)
Season Premiere of "Teen Angel" September 26, 1997

Debut: A deceased teen named Marty plays guardian angel to his best buddy, Steve. In the pilot, Marty dies from food poisoning and becomes Steve's guardian angel---promptly getting him in trouble with a tyrannical teacher (Mark Metcalf).

"Date With an Angel" October 3, 1997

Steve believes he has a date with beautiful Jessica (Bridget Flanery).

"Sings Like an Angel" October 10, 1997

Marty blesses Steve with a voice that makes him the star of the school choir.

"Wrestling With an Angel" October 17, 1997

Steve tries to make the school wrestling team.

"Honest Abe and Popular Steve" October 24, 1997

Marty supplies Steve with historical figures to help make his life perfect.

"One Dog Night" November 7, 1997

Marty turns the family dog into a man for Judy when everyone time travels to 1976.

"Jeremiah Was a Bullfrog" November 14, 1997

Steve refuses to dissect a frog after Marty gives the frog the power of speech.

"Feather's Day" November 28, 1997

All of Katie's wishes come true when she gets hold of one of Marty's wings.

"Steve & Marty & Jordan & Uncle Lou" December 5, 1997

Marty reunites with his Uncle Lou in heaven when Steve spends time with Jordan.

"Living Doll" December 19, 1997

The holidays aren't so merry when Marty brings one of Katie's dolls to life to act as a baby-sitter. But trouble ensues when "the doll" starts to come between Steve and his new flame, Diane.

"Grumpy Young Men" January 9, 1998

Steve (Corbin Allred) learns about respecting his elders when his father and grandfather (Tommy Hinkley, Jerry Van Dyke) move in.

"Whose the Boss" January 16, 1998

Steve (Corbin Allred) throws a party when he is left alone with Grandpa (Jerry Van Dyke) for the weekend.

"The Play's the Thing" January 23, 1998

Thanks to Marty (Mike Damus), Steve (Corbin Allred) lands the lead in the school play, and his friends start to worry when it appears he's talking to himself.

"Back to DePolo" January 30, 1998

Marty (Mike Damus) realizes he has the power to travel back through time and stop himself from eating the fateful hamburger.

"The Un-Natural" February 6, 1998

Marty (Mike Damus) disrupts the Beauchamp household when he brings Grandma (Beverly Garland) down from heaven and restores Casey's (Tommy Hinkley) pitching arm.

"Look Ma, No Face" February 13, 1998

Marty (Mike Damus) puts on makeup, a wig and sunglasses and renames himself Vlad so he can date Nia, the girl he liked when he was alive.
---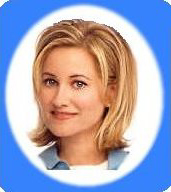 (Teen Angel - 1999)


| | |
| --- | --- |
| | BACK |
| | HOME |