Welcome to the World
of The Brady Bunch!
The Brady Bunch - TVLand Su 6AM-8:30AM

The Brady Bunch - MeTV SU 12pm-2pm EST

The Brady Bunch - Airing locally (USA)


---

RLTV The Florence Henderson Show - M-F 5pm & 10pm

RLTV Who's Cooking with Florence Henderson - F-SU 1:30pm

BET Queen Latifah Show (Florence) - Sep 10th 1am


---

DISJr Handy Manny (Florence) Sep 14th 2:20pm

MGMHD The Idolmaker (Maureen) Sep 16th 3:30pm

HBO2 Very Brady Sequel Sep 17th 8:15am

HLM Murder She Wrote (Florence) Sep 17th 11pm

TVG Love Boat (Reed) Sep 18th 1pm

TVG Love Boat (Ann) Sep 18th 2pm

USA CSI (Christopher) Sep 19th 11am

TBS King of Queens (Florence) Sep 19th 3pm

ANTEN Bewitched (Maureen) Sep 20th 2pm

HLM Ladies of the House (Florence) Sep 23rd 7pm

TBS The Cleveland Show (Florence) Sep 24th 12pm

HBOF A Very Brady Sequel Sep 26th 8:30pm

On Netflix

The Brady Bunch Movie

Brady Bunch in the White House

Hawaii Five-O (Reed) Season 11-Episode 8

Hawaii Five-O (Reed) Season 12-Episode 3

Hawaii Five-O (Reed) Season 12-Episode 5

Ally McBeal (Florence) Season 4-Episode 3

Get Bruce (Florence)

Venus and Vegas (Florence)

Naked Gun 33-1/3 (Florence & Ann)

Adam 12 (Barry) Season 1-Log 11

Adam 12 (Barry) Season 2-Log 152

Dragnet (Barry) Season 2-Episode 15

Return to Horror High (Maureen)

A Christmas Puppy (Maureen)

And God Spoke (Eve)

Knight Rider (Robbie Rist) Season 4-Episode 4

THE HUGHES BROTHERS THEATRE



OPENING MARCH 11TH
THROUGH DECEMBER 2014




FOLLOW US ON TWITTER - BRADY WORLD



IF YOU WISH TO KEEP UP TO-DATE ON THE BRADY BUNCH
PLEASE FOLLOW BRADY WORLD - ON EITHER FACEBOOK AND TWITTER OR
SEND AN EMAIL TO wendy@bradyworld.com requesting to be put on our mailing list.
Visitor #

since March 10, 1998
(Provided by Digits.com)
Thanks for the Two Million hits

Launched October 26, 1996
Hosted by: Wendy Winans
© 1996-2011, 2012



Brady World is a participant in the Amazon Services LLC Associates Program, an affiliate advertising program designed to provide a means for sites to earn advertising fees by advertising and linking to amazon.com.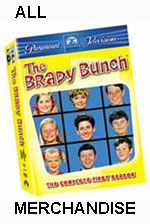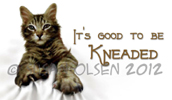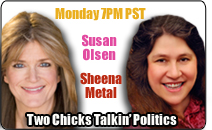 JUST MY SHOW
INTERVIEW WITH
BARRY WILLIAMS
JUST MY SHOW
INTERVIEW WITH
SUSAN OLSEN