SHERWOOD SCHWARTZ
(1916 - 2011)
FAREWELL LETTER TO FANS
Professional Biography, as Provided by Sherwood Schwartz (1998)
SHERWOOD SCHWARTZ started writing professionally in radio on the Bob Hope Show in 1939. After four years with Bob Hope, Sherwood continued writing during the war in the U.S. Army, in Armed Forces Radio Service. He wrote, "Command Performance," "Mail Call," "Jubilee" and other Army shows, working with just about every major star in the entertainment world. After the war, he went back to radio and the "Adventure of Ozzie and Harriet."
Then came television.
In his long career in TV, Sherwood Schwartz has written, re-written and/or produced more than 700 TV shows, starting with the "Joan Davis Show," "The Red Skelton Show," and "My Favorite Martian," before creating, writing and producing series of his own.
Sherwood won the highest honor in television, the Emmy Award, from the Academy of Television Arts and Sciences, and the following year was nominated for another Emmy. His scripts, among other prizes, have the unique distinction of receiving five consecutive nominations for awards from the Writers Guild of America in three different categories; comedy, variety and play adaptation, receiving the award in the comedy category. He has received the "Lifetime Achievement Award" from DeWitt Clinton High School, and many other awards, among them the R.P. "Vision Award," and the "Spotlight Award" from the Beverly Hills Theatre Guild.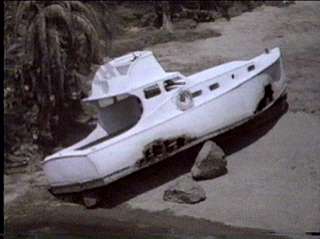 In 1963, Sherwood created "Gilligan's Island," a very successful C.B.S. comedy series based on the misadventures of a group of shipwrecked castaways who form a social microcosm in which various types of people have to learn to live together. "Gilligan's Island" has become a TV cult classic, and continues as perhaps the most popular syndicated show in television, having been rerun more than any other series in TV history.
"Gilligan's Island" fathered two animated series. "The New Adventure of Gilligan" and "Gilligan's Planet"; plus three two-hour TV movies. One of them, "Rescue From Gilligan's Island" ranks among the highest rated TV films of all time.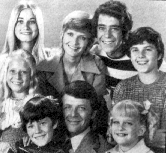 Sherwood also created "The Brady Bunch," one of television's favorite shows. After a long successful run in prime time, it has also become a TV cult classic, with spectacular success in syndication.
"The Brady Bunch" inspired an animated series, "The Brady Kids", and a two-hour TV movie, "The Brady Girls Get Married," which Sherwood wrote and produced with his son, Lloyd J. Schwartz.
"The Brady Bunch spawned the first translation of a TV series into a stage production, "The Real Live Brady Bunch," which used the actual scripts from the TV series. The play first appeared in Chicago, then New York, Los Angeles, Australia, San Francisco, Toronto, Washington D.C. and completed a national tour of the U.S.
During 1988, Sherwood finished his first book, "Inside Gilligan's Island." While the book is a biography of one particular show, it is, in a broader sense, the backstairs look inside the television industry. It was published as a textbook by MacFarland & Company, Jefferson, North Carolina, and is on the shelves of libraries and colleges all around the country. A newer edition, for more popular mass appeal, was published in April 1994 by St. Martin's Press.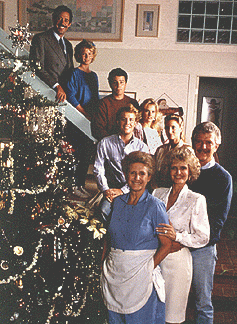 In 1988, Sherwood and Lloyd wrote and produced a two-hour TV film, "A Very Brady Christmas," which aired in December 1988. It was the highest rated TV film of the year, and led to an hour long series called "The Bradys," which aired on C.B.S. in 1990.
In 1994, Sherwood and Lloyd produced a feature film, "The Brady Bunch Movie," for Paramount. It was critically acclaimed and was also a major hit at the box office, domestically as well as foreign. Sherwood and Lloyd co-produced a second theatrical film, "A Very Brady Sequel" which was released in July 1996.
Sherwood and Lloyd wrote the screenplay for "Gilligan's Island: The Movie." Sherwood and Lloyd will be producing this theatrical film with Brillstein/Grey for Time/Warner. It will be ready for production in 1998, for release in 1999.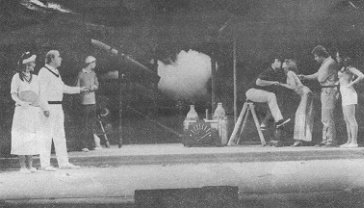 "Gilligan's Island: The Musical," a stage production, was written by Sherwood and Lloyd, with music by Laurence and Hope Juber, and first produced in June 1992, at the Flat Rock Playhouse in Flat Rock, North Carolina. It then ran for several months at The Organic Theatre in Chicago. It also ran during the summer of 1994 at The Theatre in Old Town, San Diego, California. Plans are in work for the musical to play in Maui on an extended basis, starting in 1998.
Sherwood's play "Rockers" was produced in June 1993 at the Flat Rock Playhouse in North Carolina, where "Gilligan's Island: The Musical" was launched. It will be produced in Florida in late 1998 or early 1999.
In 1994, Sherwood's two television series, "Gilligan's Island" and "The Brady Bunch" were individually honored at the annual famous Montreal Comedy Festival, "Just for Laughs." They are the first television series to be honored by this Festival.
Sherwood Schwartz co-wrote the theme song for "Gilligan's Island" with George Wyle. This theme was honored in 1995 as America's Favorite Theme Song. The runner-up was "The Brady Bunch" theme, which Sherwood co-wrote with Frank DeVol.
Sherwood is a member of the Writers Guild of America, the Dramatists Guild of A.S.C.A.P.
---
All related marks, logos, program titles, characters and names are trademarks of Paramount Pictures Corporations.
© 2005 Brady World


All Gilligan's Island pictures courtesy of the Fan Club